Zimbra Collaboration Suite on Cloud
Secure Collaboration, Complete Control
Increase productivity with a complete set of collaboration tools while maintaining total control over your company's security and privacy.
Business-class email for secure communication
Stay connected with business-class email, shared calendaring, file sharing, and tasks.
Join the millions of people who trust Zimbra Collaboration for secure, professional email that keeps them in touch and on time, every day.
Complete control over security and privacy
Trust Zimbra Collaboration with your data, in your country, under your control.
Deploy in a private cloud or through Zimbra's global network of service providers.
Protect your most valuable communications and gain security and privacy peace-of-mind with Zimbra Collaboration's security standards and open source transparency.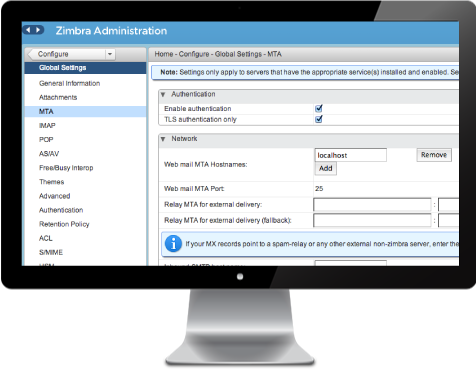 Collaborate anywhere, from any device
Seamlessly switch among devices so you never miss an email or meeting.
Easily manage your company's devices with Zimbra Collaboration, including tools to set mobile security policies such as device wipe, PINs, and device-management features on user accounts.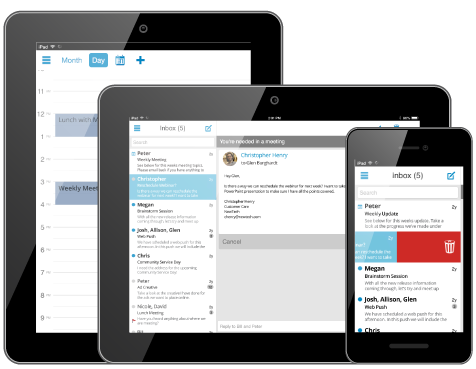 Extend collaboration with an open platform
Extend collaboration beyond email with open APIs and Zimlets, which enable you to easily connect to other applications (including CRM from Salesforce and unified communications).
Add an extra layer of security through third-party integration with trusted security via Zimbra Collaboration's open framework (including providers such as MailGuard).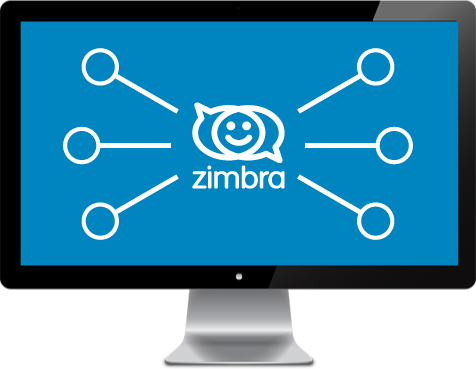 Flexible deployment options
Deploy Zimbra Collaboration on premises or through one of our service providers.
Hundreds of service providers around the world offer Zimbra Collaboration in the cloud.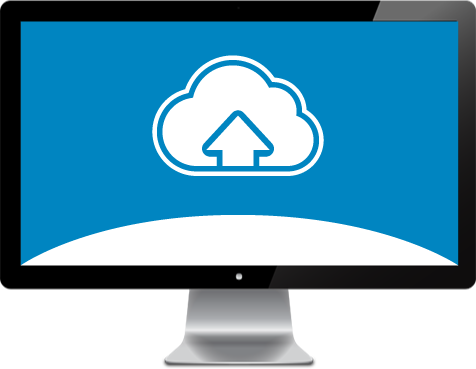 Lower TCO
Save up to 50% compared Microsoft Exchange and Microsoft Office 365
Save on licensing, hardware, and operations.
Save with on-premises and cloud-based Zimbra Collaboration.